Marriage Celebrant in Sydney
Hello! Hi ! Namaste ! Salam !
Your ceremony is a very important moment in your lives, whether you are looking for something simple, something traditional or something in between we will work together to create a ceremony that will exceed your expectations.
I'm an authorised celebrant because I love being part of the joy that comes with sharing such a meaningful moment with two people in love.
I am authorised to perform marriages, renewal of vows, civil unions, commitment and memorial services. I am also a motivational speaker, laughter yoga trainer and nature therapist.
I have been a registered, authorised civil wedding celebrant since 2007. In that time I have helped create and perform ceremonies all over Australia and the world. By bringing together legal with love and science with the spiritual, I bring your wedding a style all its own.
I have spent a decade studying different cultures and their approach to the expression of love and peace, whether that be through meditation, yoga, art, energy healing or writing.
I can help you assemble your vows from the writings of others or create your own.
I can also assist with ideas to make your day extra special such as adding readings, music or other theatre to create an unforgettable, youthful, spiritual, heartfelt day.
Together we will create a ceremony making all your dreams come true!
Your celebrant!
Bhimsen Sapkota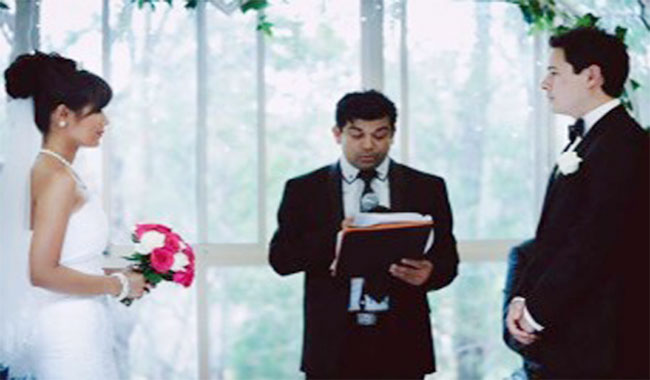 Bhimsen Sapkota is a young Celebrant who is enthusiastic and will work with you to deliver the type of ceremony you are looking for. He is available when required to answer any questions you may have in regards to your wedding ceremony. He will only ever book one wedding on any given day, thus allowing him to give a 100% commitment to you on your day.
What can you get?
He can offer you the very best in the ceremony.
He is an experienced celebrant – offering the very highest in standards, and options for your ceremony.
He is a warm, friendly and genuinely cares about people.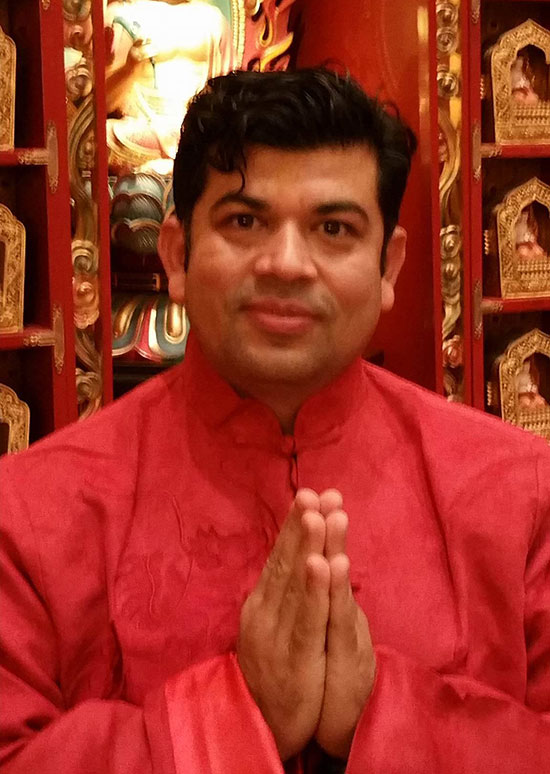 We just wanted to say thank you for being the most wonderful celebrant we could have asked for. You went above and beyond, and our wedding would not have been the same without you.
Thank you so much Bhimsen Sapkota (Acharya Rajan Sharma) for all your help Coral. We had a wonderful day and were really glad you were there to share it with us.
Best marriage service ever. Having a good marriage celebrant is like a blessing for the marriage. Thank you for being such a special and integral part of our wonderful day. You really took the time to get to know us and delivered a beautiful ceremony, which had us, and our guests, welling up with joy. You also look hot, which is nice for the photos. Thank you so much.